A hatch with a truly inspired look, New Citroën C3 stands out from the crowd thanks to its distinctive and bold design. With the option of 97 exterior customisation combinations, each one is unique. When it comes to comfort, New Citroën C3 sets the benchmark with its new Advanced Comfort seats and supple suspension. It is both modern and connected, and also offers up to 11 driver assistance systems including new Front Parking Sensors. New Citroën C3 will be arriving in dealerships from June 2020.
DISCOVER NEW CITROËN C3 IN VIDEO
Some specification not available in the UK
REGISTER YOUR INTEREST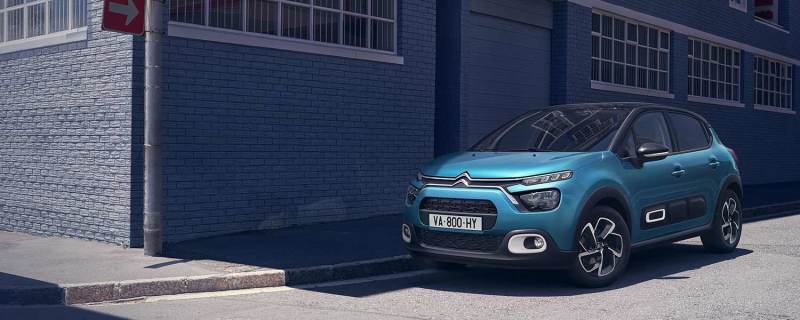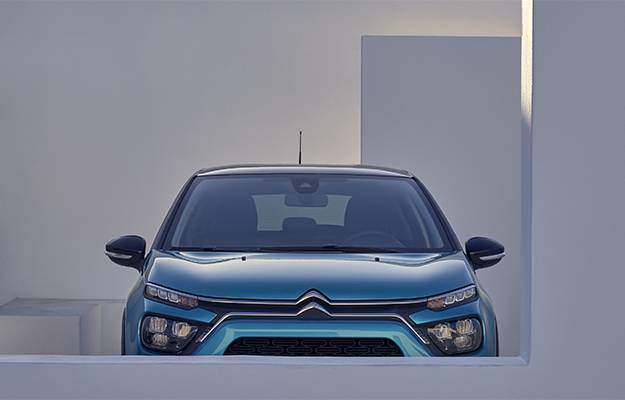 A BOLD NEW LOOK
New Citroën C3 marks a new era in terms of styling for the Citroën range. More assertive and dynamic than ever, its front design takes direct inspiration from the CXPERIENCE concept-car.
UP TO 97 EXTERIOR COMBINATIONS
PERSONALISE YOUR NEW CITROËN C3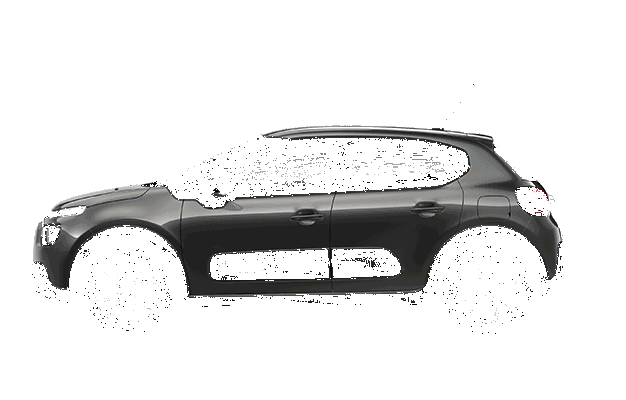 7 BODY COLOURS
Two new bright colours - Elixir Red and Spring Blue perfectly compliment the existing colour palette of Perla Nera Black, Cumulus Grey, Platinum Grey, Soft Sand and Polar White.
REGISTER YOUR INTEREST

The Colour Packs consists of coloured inserts that feature around the fog lights and Airbump® surrounds. New Citroën C3 features a brand-new Colour Pack - Anodised Emerald. Colour Packs are also available in Black, White and Red.
4 BI-TONE ROOF COLOURS
New Citroën C3 can be specified with a new and modern colour: Emerald Blue (in addition to Opal White, Onyx Black and Sport Red). The Bi-tone roof further enhances the vehicle's look, matching colours also feature on the wing mirrors and rear quarter panel sticker.
REGISTER YOUR INTEREST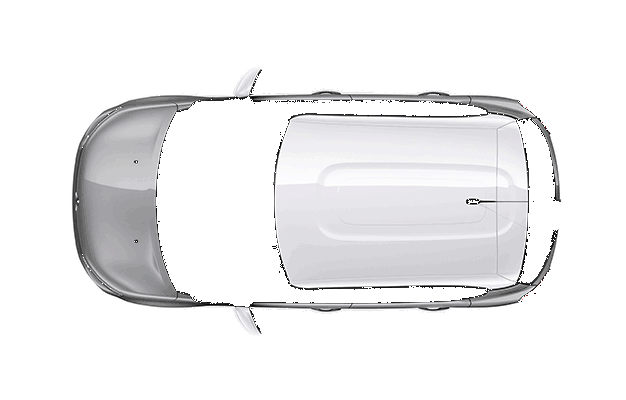 3 ROOF DECALS
Red, Emerald or Techwood. Complete the look of New Citroën C3 with one of the 3 graphic decals available.
2 INTERIOR AMBIANCES
In addition to the standard interior ambiance, New Citroën C3 is also available in a new interior ambiance 'Techwood' which includes specific seat trim and dashboard design. The 'Techwood' interior ambiance is inspired by Scandinavian design and features pleasing materials throughout the interior.
*some specification shown not available in the UK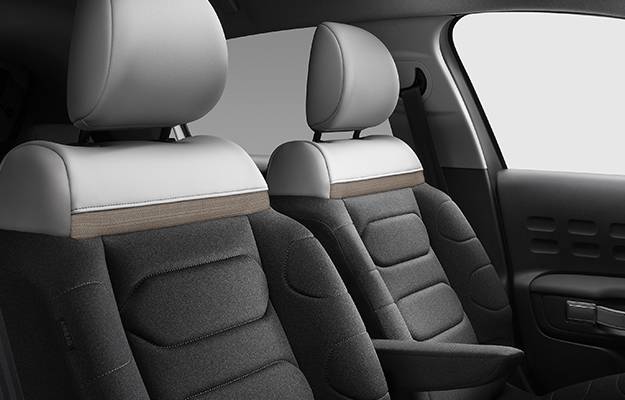 NEW
CITROËN ADVANCED COMFORT SEATS
New Citroën C3 features unique Advanced Comfort seats: a 100% Citroën innovation.
Featuring a specific padded design, a reinforced structure and exceptional lumbar support, these generous seats are both visually and physically comfortable.
A 300 L BOOT
AND NUMEROUS STORAGE SPACES

New Citroën C3 is perfect for everyday use. A clever central storage compartment frees up space at the front of the vehicle, while the front doors pockets also offer generous storage compartments. Lastly, the boot is perfect for any luggage as New Citroën C3 offers a generous 300 L boot.
REGISTER YOUR INTEREST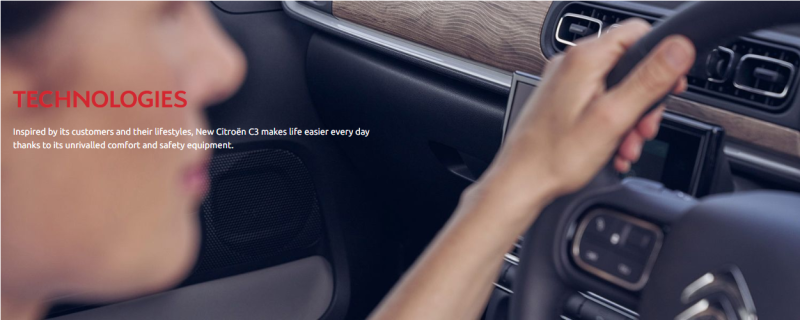 11 DRIVER ASSISTANCE SYSTEMS
A STRESS-FREE DRIVING EXPERIENCE

LEARN MORE ABOUT TECHNOLOGY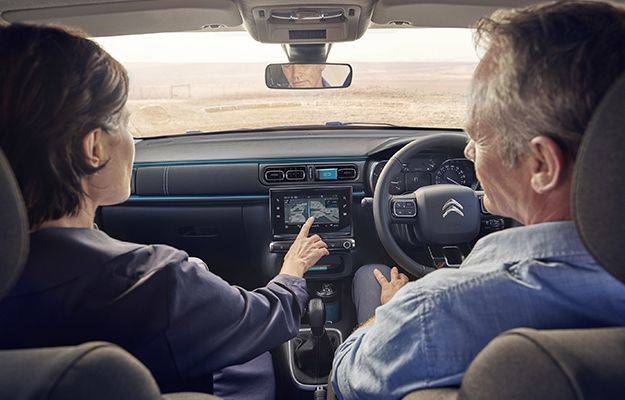 CONNECTED SERVICES
A NEW OFFERING
New Citroën C3 ushers in a new connected services offering, which is now both simpler and clearer:
Connect Assist (security and assistance),
Connect Nav (navigation),
Connect Play (infotainment).
Linked to the Citroën Advanced Comfort® programme, this offering aims to make customer access to connected services both easier and more intuitive. This new offering provides optimum security, easier navigation and is more connected than ever.
LATEST GENERATION ENGINES
AND EAT6 AUTOMATIC GEARBOX
New Citroën C3 boasts high-performance and efficient latest-generation engines and are all compliant with the latest Euro 6 emissions standard:
PureTech 83 S&S 5-speed manual (Petrol)
PureTech 110 S&S 6-speed manual (Petrol)
BlueHDi 100 S&S 5-speed manual (Diesel)
For ever greater flexibility and peace of mind at the wheel, New Citroën C3 is also available with the EAT6 automatic gearbox (PureTech 110 S&S EAT6).
REGISTER YOUR INTEREST